Innovations
At Danvita we are committed to a practice of consistently innovating in order to provide heat exchange solutions to our industry as a whole. We have the capability in design engineering fin pattern, Quantum™ fin design, wide fin patterns and geometrics, coil coating, 5mm micro tube coils and new technology.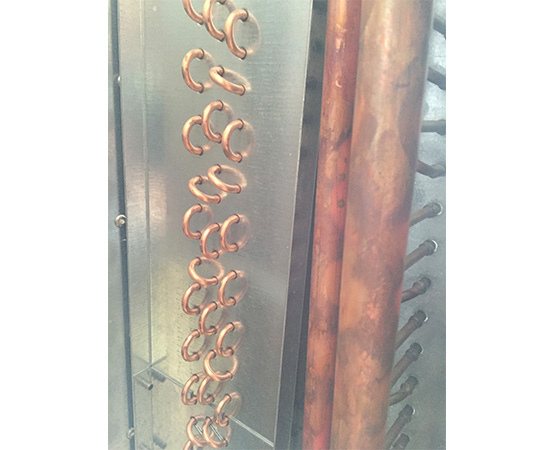 5 mm Micro Tube Coils
5 mm coils have higher Burst pressures than 7mm and other tube diameter coils.
They are suitable for new generation Natural Refrigerants.
They provide reduction in Refrigerant charge by approximately 33%.
They provide Internal volume Reduction up to 55% for the same capacity coil with larger tube dia.
Quantum ™ Fin design provides higher performance efficiencies.
It is Compact and space saving.
Its Energy Saving :Lower Power consumption due to lower Air pressure drop and reduced refrigerant charge.
Our capability to manufacture with lower FPI coils makes it apt for Refrigeration applications.
5 mm Micro tube coils are a perfect substitute for Multichannel Heat Exchangers as it is lighter, offers reduced Refrigerant charge, serviceable in the field, Highly efficient, more durable, reliable and it is cost competitive.