Innovations
At Danvita we are committed to a practice of consistently innovating in order to provide heat exchange solutions to our industry as a whole. We have the capability in design engineering fin pattern, Quantum™ fin design, wide fin patterns and geometrics, coil coating, 5mm micro tube coils and new technology.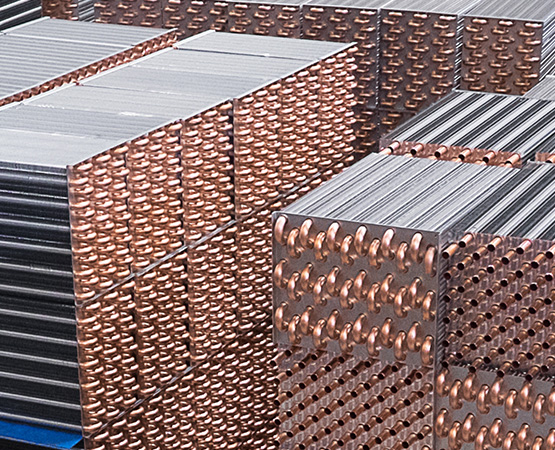 Coils for Hydro-Carbon Refrigerants Like R-290, CO2
Danvita's Design and Engineering team specializes in thermodynamic design and correct selection of coils required for Natural and Hydrocarbon refrigerants. Backed by wide range of Fin patterns and smaller tube diameters and the option of using Copper or Aluminum tubes, plus various fin surfaces and our software simulation program, our engineers design coils with highest efficiency and competitive costs.