Innovations
At Danvita we are committed to a practice of consistently innovating in order to provide heat exchange solutions to our industry as a whole. We have the capability in design engineering fin pattern, Quantum™ fin design, wide fin patterns and geometrics, coil coating, 5mm micro tube coils and new technology.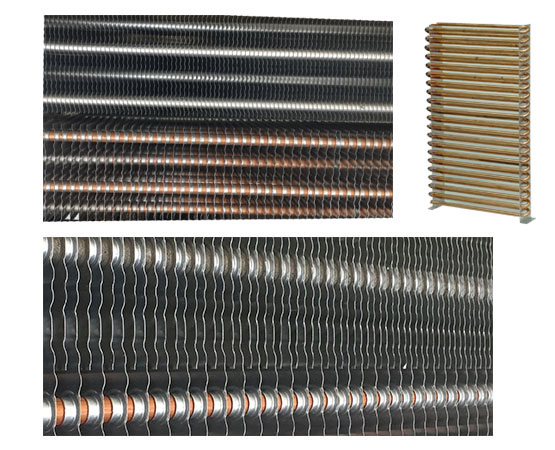 Low FPI (fin spacing) Coils
Our capability to produce evaporator coils with 4 to 6 FPI with heater slots, spaced fins, wider fin pattern or geometry has enabled us to broaden our product range.
These lower FPI coils are required for Super market Refrigeration units, Display and Reach in cabinets and coolers and other Commercial Retail refrigeration units.