Innovations
At Danvita we are committed to a practice of consistently innovating in order to provide heat exchange solutions to our industry as a whole. We have the capability in design engineering fin pattern, Quantum™ fin design, wide fin patterns and geometrics, coil coating, 5mm micro tube coils and new technology.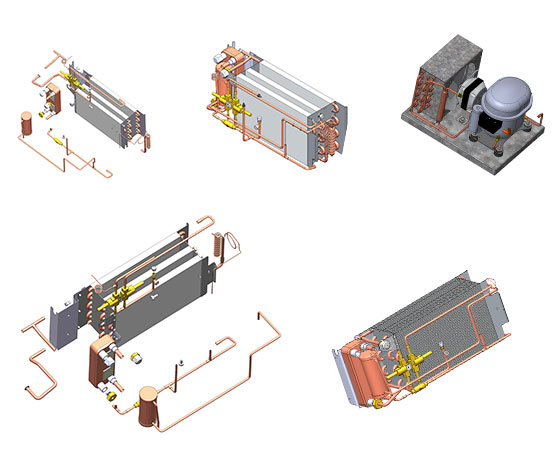 Design Engineering
Danvita's expertise is in providing a complete design concept for new development of heat exchangers or coils.
We provide a better design solution to replace any old, exisitng coil design. Our Design Engineering team has collectively over 90+ years of experience in the Commercial,Industrial and Residential HVAC and Refrigeration markets as well Mobile HVAC industry and is well equipped with the latest Technologies.
We place at your disposal, our competence in correct sizing of the Coils or heat exchangers according to the required type of refrigerant: CO2, Hydrocarbons, Ammonia, Glycol and synthetics of the last and latest generation.